Reconciliation | Can a Divorce be stopped or paused?!? YES
Attempting Reconciliation? We don't want to get divorced anymore! Or maybe we do?
Did you know that you and your spouse can agree to suspend your divorce proceeding or put it on hold while you try to work out your problems? Or get counseling? It is not uncommon for clients and their spouse to attempt a reconciliation. The divorce process can be very emotionally trying, and it can be even more difficult if you are attempting a reconciliation when you have court deadlines staring you down.
Wisconsin allows divorcing couples to hit the pause button on their divorce process for up to 90 days. What happens at the end of the 90 day period? If the spouses are reconciled, the court will dismiss the divorce action. If the spouses are not reconciled, the divorce process moves forward. If the parties still aren't sure, the court may let the action be put on hold for another 90 days but it depends on the judge.
Attempting to reconcile does not move the process backwards. If it is unsuccessful, the case picks up right where it left off. This is a convenient alternative to dismissing a divorce to attempt reconciliation. If the case is dismissed and the spouses wish to move forward with the divorce or legal separation at a later date, the divorce pleadings must be re-filed and a new filing fee paid.
If you have questions regarding reconciliation, family law or legal representation, contact Petit & Dommershausen today 920-739-9900 for Menasha/920-231-0699 for Oshkosh.
A blog post prepared by Attorney Steffanie Walczak.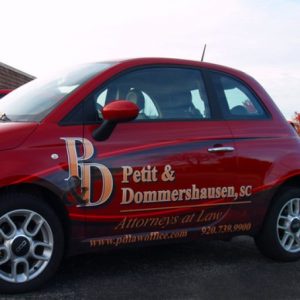 Contact Us Now!