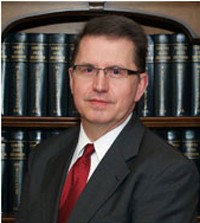 Deer Tag
State, Local And Municipal Law matter.
Knew exactly how to achieve my desired result for my case. Happy with the outcome and the working relationship. Very professional
He exceeded my expectations!
Attorney Petit kept me informed on the progress of my case, was extremely professional, and incredibly knowledgeable. He immediately jumped on every opportunity he had to help my case & created new opportunities too. He truly fought for me and my case concluded exactly how I wanted it to. He also looks out for his clients financially - he has a low retainer fee & returns any of the remaining balance after the case concludes. He also sends you a monthly detailed statement showing exactly how the fees are being used. I will recommend Attorney Petit to everyone!
DWI Success
When I was charged with drunk driving last year I was terrified that I would lose my license and have to pay a huge fine but thanks to Petit and Dommershausen Law Office I got off with only a small fine and two points on my license. I would strongly recommend this lawyer.
Attorney Petit got my son out of a real jam.
Attorney Greg Petit represented my son when he got in trouble at school for a fight he was involved in. I thought that my son was going to be expelled and I had no idea where to turn or what to do. But Attorney Petit really helped to walk me and my son out of this situation with nothing more than a few days suspension. I would gladly recommend this wonderful law firm and Attorney to anyone who needs help.
Wonderful attorney!!
When I was in a very bad place and facing jail time, Mr. Petit was there to help. He is always very professional. I felt I could always go to him with my questions and concerns. He isn't like many attorneys i've dealt with in the past, that you can never get ahold of! He always responded to me quickly and made me feel better about the situation, and he got me great results!! If you're looking for a great attorney that will fight for you, call him!
Best Lawyer I've ever used, EXCELLENT JOB!
Greg is very professional, he always kept me informed and aware of all options in my appeals case. He got exactly the results that I wanted in my appeals case and did it with ease with a difficult judge. When I started my appeals case, it was an uphill battle but Greg was amazing. I had complete trust in him from day one. He was completely prepared for every court date. If you need an excellent lawyer, call Greg. I have unfortunately used many lawyers in the past years but finally found a lawyer that gets the job done! I can't say enough good things about Greg... Thank you Greg!!
Finally, a lawyer that's also a REAL PERSON, not just another suit!
Greg made it easy for me to work through wills for my wife and myself and also helped us with power of attorney documents. We were treated with respect and could tell Greg cared about our situation. It's nice to be able to rely on an attorney who is genuine, honest, and a real person. Thanks, Greg!
Greg was excellent and responsive to all of my issues
Great Lawyer
I was extremely satisfied with the services the Greg provided in regards to my car accident case. Greg always had my best interests at heart and he was informative throughout the whole process.
Greg always made sure that all of my questions were answered and constantly reassured me that I could contact him at any time if anything else came up in regards to the lawsuit.
Car accident
Greg did an excellent job keeping my abreast on case that took many months to resolve. Greg also was able to rectify an error made on my own personal record. Greg's was very timely and efficient in this matter. I was very pleased with the results in both cases!
Very pleased
Appeals matter.
Greg always goes above and beyond when it comes to helping his clients out and he is always available when you need him. He is extremely knowledgeable and takes the time to make sure his clients understand the process fully. You feel comfortable knowing he is on your side and will do whatever he can to help.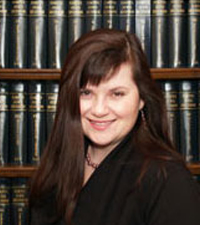 PD is the best
They're the best! – I had Tajara Dommershausen represent me for my divorce last year. My ex was being very vindictive and petty and causing all sorts of problems. Tajara and her paralegal were there for me every step of the way, making the whole process much less stressful! I got exactly what I had hoped for! Thank you so much!!
Very Good Lawyer
Tajara kept me informed throughout the process. She is very knowledgeable and helped me by letting me know what to expect throughout the duration. She was reassuring and listened to my concerns and addressed each one. I was very happy with her.
Great help!!
Attorney Dommershausen did a great job on my bankruptcy! It was a hard thing to go thru but her and her staff made it alot less difficult. I have heard horror stories about other bankruptcy attorney being impossible to get ahold of but I never had that problem with them.
Great help!
Have been working with Tajara for years on numerous family issues. She is always a great help. She is willing to fight for you (but tell you what to really expect to get) Would recommend her to anyone.
Great Attorney!!
Tajara helped my husband adopt my daughter about a year ago. She is very smart and knows what she's talking about! She helped make the process go smoothly and was always patient with my million questions. Her paralegal, Angela, is also wonderful
Great defense attorney
Attorney Dommershausen did a great job on my criminal case. She got best results than I expected. The fact that they have an in house investigator was great as they had the ability to look into stuff the cops missed!
Wonderful Attorney
I'm so grateful for Attorney Dommershausen's help with my divorce! I was very unsure and uninformed when I first sought her help. She is very knowledgeable and made sure I knew exactly what to expect. . She went above and beyond to make sure I got what I deserved (as well as our children)! She helped me with a very emotional time in my life. I recommend her to everyone who needs a great attorney!
Excellent Attorney and reasonably priced
I've had Ms. Dommershausen as my attorney since 2007 and she has been very helpful in my yearly family court matters. She defends me, and is reasonably priced considering the quality of her work. Often times attorneys are so expensive that it's hard to hire one that one can afford and still get quality care. I for one do not have deep pockets.
I've recommended Ms. Dommershausen to a number of friends, including fathers who may need someone to stand up for their rights.
Excellent Attorney
Attorney Dommershausen was great for my divorce. She told me what was important and tried to keep it civil. When it became clear that it wasn't going to stay civil, she fought with the best of them and didn't let anyone intimidate her. It turned out great and my ex looked like an idiot!
Great divorce attorney!
Attorney Dommershausen was just what I needed for my divorce. She told me the law and what should happen but wouldn't let me get side tracked with stuff that the court couldn't really fix. Her advice was right on and I wouldn't have gotten through it without her and her paralegal!
Tajara Dommershausen helped my husband adopt my children last year. She is a wonderful woman and knows the law well! She was always there when I had a question or concern. Her paralegal, Angela, and the rest of their office staff are all amazing as well! I recommend them to anyone who need a good experienced attorney!
We had hired attorney dommershausen for an adoption that could've been very messy
We hired this attorneyfor the adoption of my 2 step daughters, and thanks to her we won without a huge mess, nor battle!! I would recommend her to anyone who wants to win a battle in family matters! She personal, and confident in her judgment.
divorce is horrible but nice to have someone on your side
I' m glad I hired Tajara to handle my divorce. She was there for me...that is not to say divorce isn't horrible but it was good to have someone on my side. I thought that I would get screwed being the dad and having the bigger income and while the process was not fun, she made it way better.
No title
Feisty but realistic. Wants to resolve your case with something you and your kids can live with the least drama possible. If it isn't possible, is feisty and compelling in court.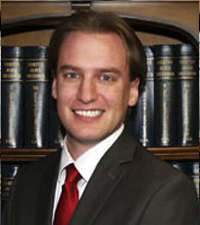 Highly Recommend
I highly recommend Nathan. Nathan helped me with a divorce and a restraining order. He communicated clearly, always followed up during the proceedings, made good recommendations, and then provided advice after the proceedings were settled. He responded quickly to phone calls and emails. He provided excellent value for the money.
Two thumbs up!
My boyfriend used Nathan for his criminal charges. He was able to negotiate with the District Attorney and got him a great deal. He kept in touch with us through the whole process and was always willing to answer our questions. I will definitely recommend him to anyone needing an attorney in the future!
Attorney Wojan helped my son when they were threatening to revoke his probation for something stupid. He was able to get them not to revoke him!! Now we don't have to worry about him being locked up for the summer! Thank you so much. The staff was also very helpful whenever I called, and I loved that they are open until 7 one day a week!
Worth every penny.
Nathan was great! He knew what to do, when to do it, and got me a reasonable resolution. He set up a plan for me to follow so I could earn the trust of the guardian, the guardian gave me a good recommendation, and the court gave me the custody of my kids that I was looking for (50-50).
It's hard for a guy to get a break in family court but Nathan knew how to make things work. If I need an attorney again, I will call Nathan.
Mr. Wojan
Attorney Wojan helped me out with my criminal case. He was always willing to answer my questions and got back to me quickly. I'm very grateful to have had his help!
Recommended
I definitely recommend this attorney. He did a great job with my case and the results were much better than I expected!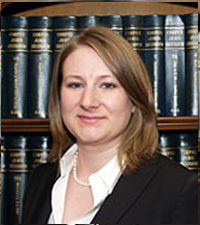 Great Job!
I would recommend Attorney Walczak for anyone looking for a good divorce/custody attorney! She worked very hard on my case and kept me informed. I got very good results and will definitely use her again if needed!
Excellent Attorney!
I used Attorney Walczak for my divorce, and was very pleased with my outcome. She is easy to work with, and is willing to go the extra mile to make sure the process could go as smoothly as possible. I trust her advice, and was well prepared anytime I have spoken with her. I have since sent family and friends to her office and they all have similar things to say with their experience with Attorney Walczak. I would highly recommend this lawyer to anyone!
Thank you!!
I used Attorney Walczak for my Divorce. She is a wonderful attorney who cares about her clients. She always came well prepared and knew what she was doing. So glad my divorce is finally over!
I have worked with Attorney Walczak for the past 3 years. My daughter's custody case is complex; she was diagnosed with ASD in the middle of it all. Attorney Walczak has always made me feel that she cares about my daughter & does whatever she can to relay what is important to the judges we have been in front of as well as GAL. She has always helped me prepare for court dates well. She is not one to over promise/under achieve. I feel that in my daughters 'final custody hearing' 2 years ago & the emergency hearing she got us about a month ago, my family & I have walked out of the courtroom very happy with the results & have felt incredibly thankful to Attorney Walczak for helping us get a better outcome than we thought possible. I had worked with a different attorney for about the first year of this custody case, & working with Attorney Schaff is night & day experience & I am so happy I found her. She is very good about returning emails & phone calls, & if she personally can't respond very soon, her paralegal (who is also wonderful!) will usually call or email with an update/answer from Attorney Walczak. I have never felt ignored by her or anyone I have encountered at her office in any way. Unlike with my first attorney, I have also never felt that Attorney Walczak or any of the staff I have experienced at Petit & Dommerhausen SC have taken advantage of me, lied to me, or let me/my daughter down. I recommend Attorney Walczak to anyone who is looking for legal representation in a child custody case. Her rates are also quite reasonable in my opinion, & she helps save clients money by having her paralegal do certain things instead of personally doing every single thing if it is something that the paralegal is qualified to do. Attorney Walczak has definitely gone above and beyond for me (& most importantly my daughter), & I can't thank her enough for that.
Thank you Britteny LaFond
Thank you Britteny LaFond for working as my Attorney. I want you to know that I am grateful for all you are doing. And as we approach the Thanksgiving and Christmas period, I pray you all have a wonderful holiday season. I will go around telling everyone how wonderful you guys are. Thanks again for all you and your team do!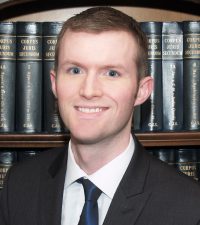 Honest and realistic guidance
Attorney Kottke has provided some important legal guidance as we were going through some personal situations. His honesty and realistic guidance helped us to make the best decisions for our family. Thank you Attorney Kottke.